Mexico En Plein Air Workshop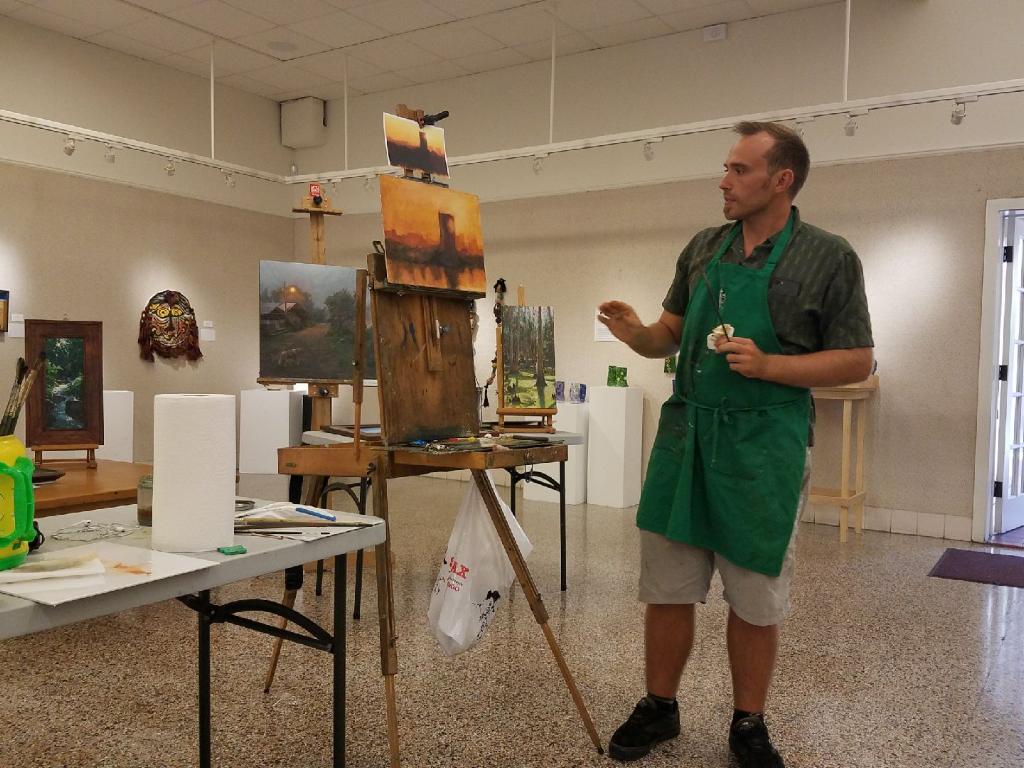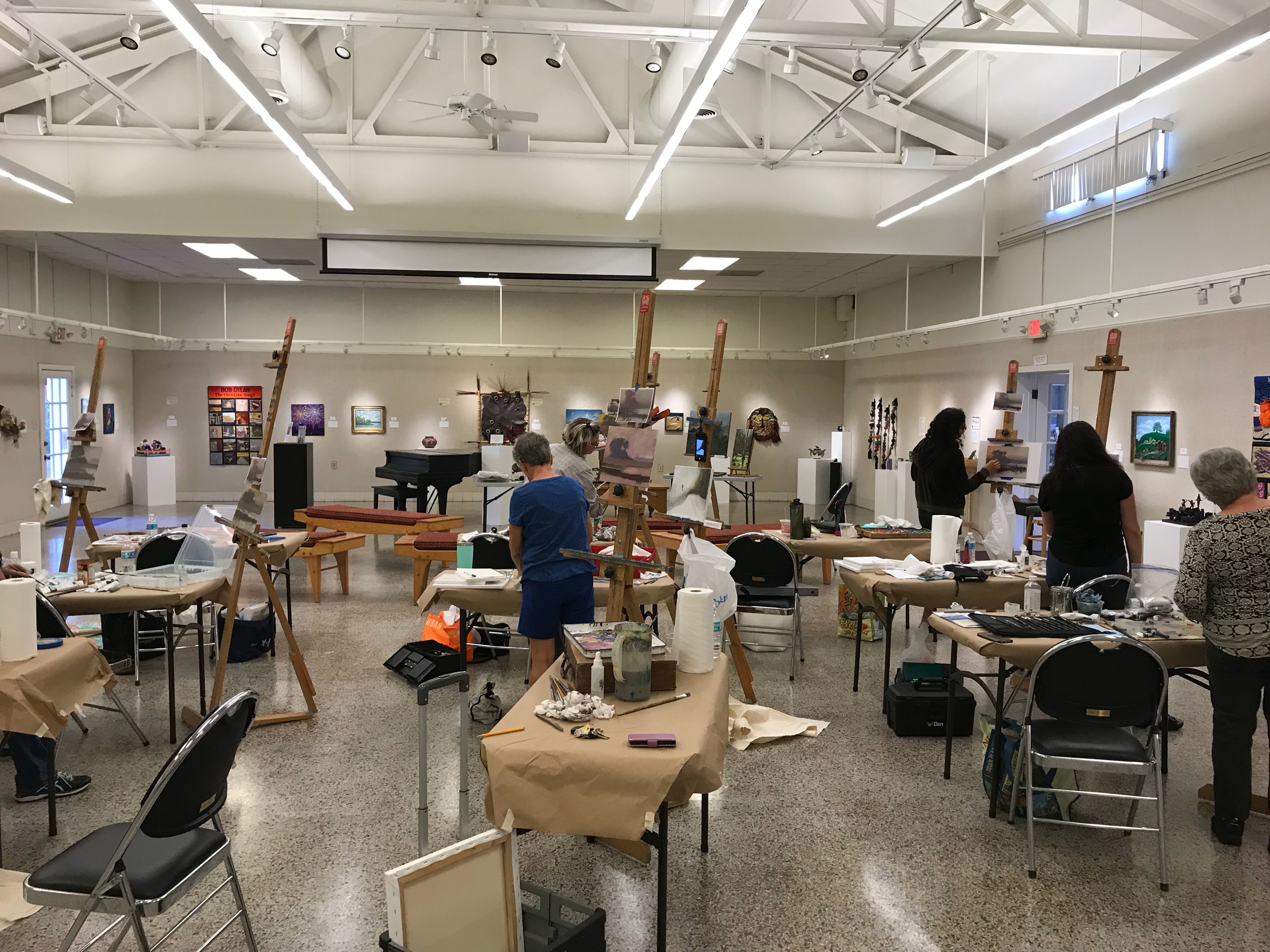 By Antwan Ramar & Marc Anderson
Date: Dec 13th-15th 2019
Cost: $200 usd before Nov 1st—$225 last minute
Place: San Miguel de Allende, MX

3-day painting workshop sharing the fun and rewarding challenge of painting outdoors on location. We will be taking you through the fundamentals of drawing and understanding perspective, giving you confidence as we begin to tackle color and composition. Through theory and observation, we will help you make sense of what you are seeing and how to paint it.


Who can benefit?:
This workshop is for all skill levels. If you enjoy painting, want to better your understanding of the fundamentals, :and form good habits to help you continue to grow, this is for you. If you have previous experience painting, whether it's a daily practice or something that brings you joy a couple times a year, we will cater teachings to each student once we start putting paint to canvas.


All mediums are welcome. The instructors will demonstrate in oils and watercolor, but the lessons will encompass all mediums.


Whether you are an established artist, weekend painter, or urban sketcher, this workshop will be a fun and enlightening adventure into the world of painting on location.


Day 1: Friday 10am-4pm


We will begin with a presentation of the essentials in creating representational art as well as some perspective drawing demonstrations.


[break for lunch 12-1pm]


Students will do drawings using a black&white value scale.


Day 2: Saturday 10am-6pm


The morning will start with a 2 hour landscape demonstration on location in beautiful SMA.


[break for lunch 12-1pm]


Students will look to complete 1-3 small paintings in their preferred medium, painting a subject of their choice within a designated area. Instructors will provide feedback and individualized demonstration as they make their way around the group.


Day 3: Sunday 10am-6pm


A street scene demonstrated and insight will be given as to the thought process and observations when assessing the subject.


[break for lunch 12-1pm]


Artists will have the choice of completing one larger painting or multiple smaller compositions. Instructors will make their rounds with one-on-one feedback.
Artists will then gather with their finished paintings for critique and talk about their challenges and successes.
What you will learn:
Drawing fundamentals

Perspective

Color mixing

The importance of drawing, value, edges, and color

Composing a painting

Procedural steps and methods

Habits for successful painting
Things you will need:
Medium of your choice. Don't forget your linseed oil, and odorless mineral spirits, and containers if working in oils—water if you work in acrylics or watercolor.

Brushes: a variety of brushes with a minimum of three flat bristle brushes ranging sizes 1-6 and a couple sables/synthetics for artists using oils.
Painting surfaces for your medium (canvas/linen, board, paper. Sizes: between 5x7" and 18x20"
Colors: Our palette has titanium white, lemon yellow, cadmium yellow, Indian yellow, cadmium red, alizarin crimson, ultramarine blue, cerulean blue, burnt/raw umber, burnt sienna. You may bring colors of your choosing, but at the very least, you must have: titanium white, ultramarine blue, cadmium red, cadmium yellow, burnt umber and burnt sienna.
Palette and palette knife (preferably metal) for mixing paint.
Sketchbook (preferably larger than 6x8) and pencil/charcoal/greyscale markers.
French easel or portable setup for walking around town.

Paper towels (and small plastic bag for trash).


Other things you may want to bring:

Hat

Rain jacket

Water

Chair

Sunscreen

About the Instructors

Antwan:

Originally from rural Wisconsin, Antwan Ramar has always been inspired by nature's beauty. Growing up in a small town with a culturally rich community, Antwan always found himself surrounded and inspired by creative types. Antwan started his career as a Caricaturist, drawing people face-to-face, attempting to capture more than just the physical traits of the individual. As he deepened his knowledge of caricature and its history, he began to understand the qualities of hyperbole and see that this art form is, in fact, what all great artists strive for; to reveal and exaggerate the universal truths of your subject through your own perceptual lens. He takes those lessons with him into all of his artistic ventures, listening to his first impressions, and working to emphasize the aesthetic poetry in nature, no matter the medium or subject. While Antwan remains a life long student of art, early on he spent much of his academic years in southern California studying in some of the finest ateliers under teachers with extensive experience in their fields. In that time his curricular focus was on concept art and illustration, while learning the fundamentals in drawing and painting, giving him the tools to take his art in any direction. Today Antwan is a full-time painter

, splitting his time between the studio and plein air works. He loves to travel and paint, but spends most of his time in sunny Orlando, Florida

See more of Antwan's work on his website antwanramar.com

Marc:

After a creativity-filled childhood in small town Wisconsin, Marc packed up his brushes and moved to Menomonie, WI to study industrial design at the University of Wisconsin-Stout. After two years in the design department, Marc switched majors to focus on illustration. Working largely in pen & ink and watercolor, he found an interest in political, satirical illustration and editorial cartooning. Marc continued on this career path for several years until, almost by accident, he discovered the mysterious world of plein air painting. While Marc loved the comfort and convenience of his studio along with the abundance of distracting Youtube videos that could be found there, nothing could compete with this newfound passion. Unsavory politicians were quickly replaced with painterly depictions of the Wisconsin Landscape, as well they should be. Notwithstanding, the Wisconsin winters would once again drive Marc back into the studio, where he would hibernate for several months, only emerging for rations of cheese and lutefisk.

Marc has continued to broaden his scope of painting techniques and subject matter. He currently resides in Wauwatosa, Wisconsin where he has been participating in the local art scene while keeping active with art shows regionally and nationally.

Both are full time artists and have a love for painting en plein air. Marc and Antwan have won numerous awards at national plein air events in the US and continue develop their craft and share their passion. You can find out more about Antwan HERE or Marc HERE
If you have additional questions contact us here
Marc and Antwan are longtime friends and painting buddies.
Click on tiles to see Marc and Antwan's plein air work